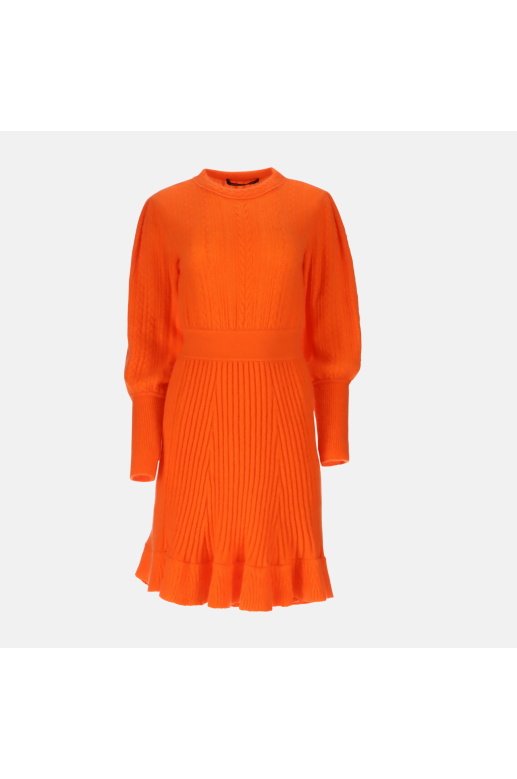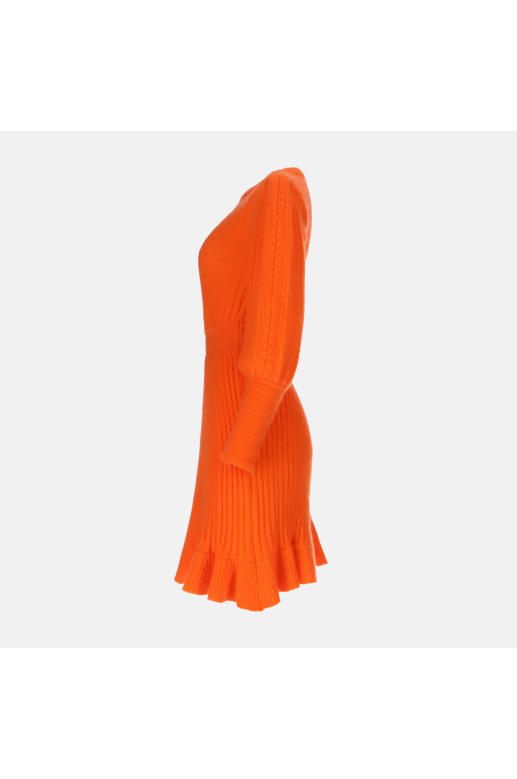 Introducing the Antonino Valenti Dress! This luxurious mohair dress is perfect for any special occasion. The ribbed and woven fabric is soft and cozy, while the crew neckline, long cuffed sleeves and ruffled hem give it a chic and elegant look. Whether you're dressing up for a night out with friends or heading to a formal event, this dress will make you feel fabulous.

Composition : 46% wool mohair, 35% nylon, 14% wool, 5% elastane

The model is 168 tall and wears 38 INT. 
Please refer to the size guide.