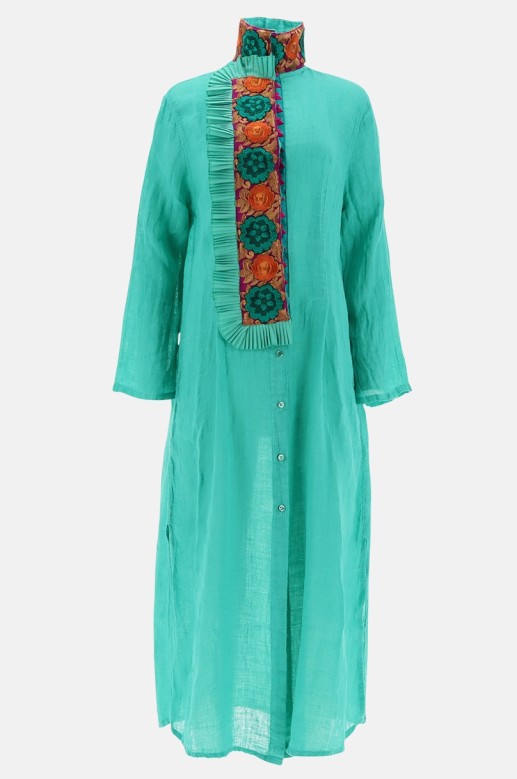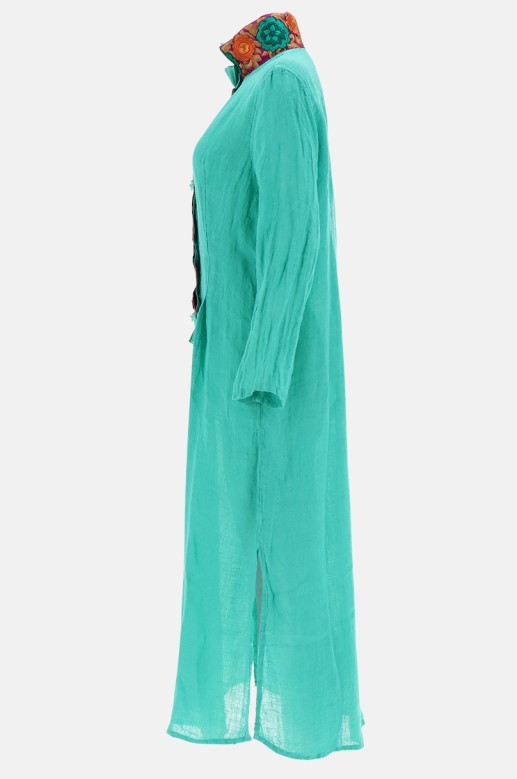 Introducing the Dassios shirt dress, a luxurious and elegant maxi dress that will enhance your outfit. Made of high quality linen, this dress offers a light and breathable feel. The stand-up collar is adorned with unique embroidery, adding a touch of sophistication to your look. The front of the dress is adorned with beautiful embroidery and delicate ruffles, giving it a feminine and chic look.


Composition : 100% linen
Please refer to the size guide.